Regular price
$500.00 USD
Regular price
Sale price
$500.00 USD
Unit price
per
Sale
Sold out
THE HAPPY PREPARED CHEF PACKAGE. BE READY FOR YEAR ROUND GATHERINGS!
This Half Beef package is our most popular for families, and will keep a family of four fed for 8-12 months. This will be the only beef purchase you need to make all year! Can you imagine that? Not having to go to the store to by beef ever?! In this package you will get every single cut of beef there is, so you will have all the variety at your fingertips to keep dinner time new and exciting. 
FREE SHIPPING
Reserve your 1/2 Beef Share for just $500.00.
Pay the final amount ($2578) when your beef is ready. The expected wait is next fall
These cattle are raised out on Podunk's Ranch to produce the most nutritious and flavorful wildland and pasture-raised beef you will ever taste.
Helping families eat confidently with our local grass-fed beef is our passion. We would love to serve you and become the ranch you choose to build a relationship with!
All our beef is Hormone and Antibiotic FREE
 This box includes approximately 200 lbs. of Wildland and pasture grass-fed and finished beef.
40% Premium Ground Beef: 72-96 lbs. in convenient 1 lb. packages 
35% Savory Cuts: Roasts, packages of stew meat 
25% Steaks: Sirloin Tips, Top Sirloins, New York Strips, Rib Eyes, Tenderloin.
Brisket is included!!!
*
 Please note that we cannot guarantee specific cuts in any order *
Deposit: Your 1/2 Beef Share deposit is just $500. This is a non-refundable payment. The total will be due prior to shipping (15.39 lb. x 200 = $3078.00- 500.00 = 2578.00) We will provide an invoice with the final amount. 
How it works: You reserve your 1/2 Beef Share today with a $493 deposit. We select the healthiest & fattest steers in the herd. We'll have our expert butcher process your beef and once it's ready and final payment has been processed, we'll ship it directly from our ranch to your door in up to 6 big boxes. And don't worry, your beef will arrive fully frozen!
Freezer Space: This 1/2 Beef Share will require approx. 8 cubic ft. of freezer space.
Packaging: All cuts are individually vacuum sealed and labeled.
FREE Extras with the purchase of 1/2 and whole beef purchases. 
Add on nutrition-packed beef bones or organs to any order at no charge! A must have for making bone broth, stocks, burger mixes, dog food and more...After you order we'll reach out to see what you would like!  Click add-on extras for 1/2 and whole beef at check-out. 
100% Money Back Guarantee
We put a lot of work into serving you. 
We get that buying food online is tough (and as ranchers, we hate tough). 
You're putting a lot of trust in us, and we want you to be a customer for life. 
Share
View full details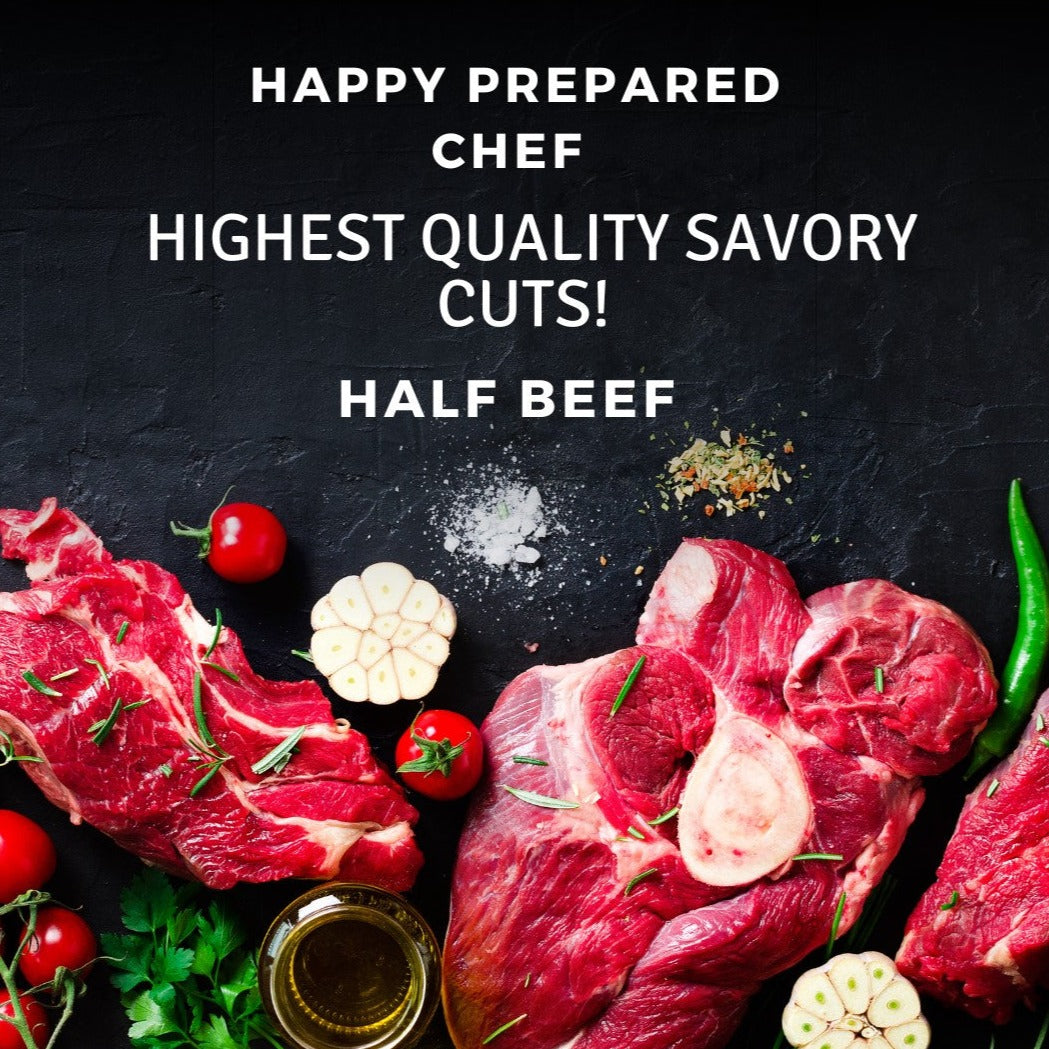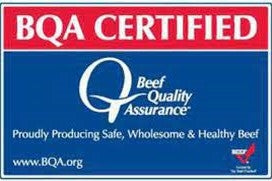 Podunk's Ranch
The finest-quality cuts of beef raised in mountain pastures, wildland and grassfed with a grain finish delivered directly from our ranch to your door.