Regular price
$100.00 USD
Regular price
Sale price
$100.00 USD
Unit price
per
Sale
Sold out
✨Unveil Romance at Your Doorstep: In-Home Culinary Delights
Elevate your evening from the ordinary to the extraordinary with our exclusive In-Home Stay Date experience, meticulously crafted to infuse the enchantment of a fine dining establishment into the intimate confines of your own home. Enrich your romantic connection with the indulgence of fine local wine, a tantalizing selection of our ranch-to-table succulent steak, and the culinary finesse of a skilled chef - all thoughtfully orchestrated to unfold within the comforting sanctuary of your personal haven.
🍇🥂 Sip & Savor Local Wines in Your Sanctuary  
Step into a realm of refinement and flavor the instant your door swings open. Prepare to embark on a sensory journey like no other, guided by the exquisite notes of a meticulously chosen Cabernet Sauvignon hailing from the renowned Yellow Car Country Wines. This artfully crafted, full-bodied wine boasts a symphony of dark fruit flavors, layered with nuances from black pepper to bell pepper. Delicate floral aromas intertwine seamlessly with an oaky finish, promising an experience that transcends your senses. As you pour this liquid poetry into your glass, let its opulent character be a testament to your love. Raise your glasses in a heartfelt toast and allow the velvety complexities to whisk you away on a voyage through the very vineyards that birthed this masterpiece - all while nestled in the embrace of your cherished living room.
🍽 Gourmet Gastronomy by Chef John
Prepare to be enraptured by the culinary brilliance of Chef John, a maestro of flavors, as he assumes the spotlight in your very own kitchen. Possessing an unyielding devotion to achieving culinary excellence, Chef John will skillfully choreograph a harmonious symphony of flavors, thereby converting your dining area into an exquisite canvas of gastronomic artistry. Observe in awe as the finest ingredients, complemented by our succulent ranch-to-table premium steaks, undergo a transformative journey, unfolding into a culinary masterpiece right before you. This transformation will not only tantalize your taste buds but will also ignite an array of senses, etching an indelible memory that you will forever hold dear.
🌆✨ Romance Redefined in Your Private Home
As daylight fades and the stars emerge, bask in the intimate ambiance of your own sanctuary. An opportunity to create the perfect ambiance for an evening of intimacy and togetherness waits. In the warmth of your home, under the starlit sky, embark on a journey of shared moments, laughter, and a culinary experience that will create an everlasting bond.
🌟 Limited Availability - Reserve Your In-Home Stay Date Today!
Make your love story the centerpiece of an unforgettable evening with our In-Home Stay Date experience. Rediscover romance, create cherished memories, and indulge in the pleasures of exquisite wine, succulent steak, and culinary craftsmanship. Availability for this unique experience is limited, so secure your date now by emailing beef@podunksranch.com.  We will get in touch with you to book your delightful evening. 
Elevate your home into a haven of love and luxury, guided by the flavors of local wine, succulent steak, and the culinary finesse of Chef John. Reserve your extraordinary evening now and open the door to a world of romance, right at your doorstep. 
For additional fees, make it a date couples night. 
A 100.00 non-refundable deposit is collected now and an invoice sent prior to date night. 
Your total for a date night with one couple is $200.00 + $100.00 deposit = $300.00.  Add another couple and get a $50.00 discount for a total of $430.00 for two couples date night. What a grand night of being pampered!  
Share
View full details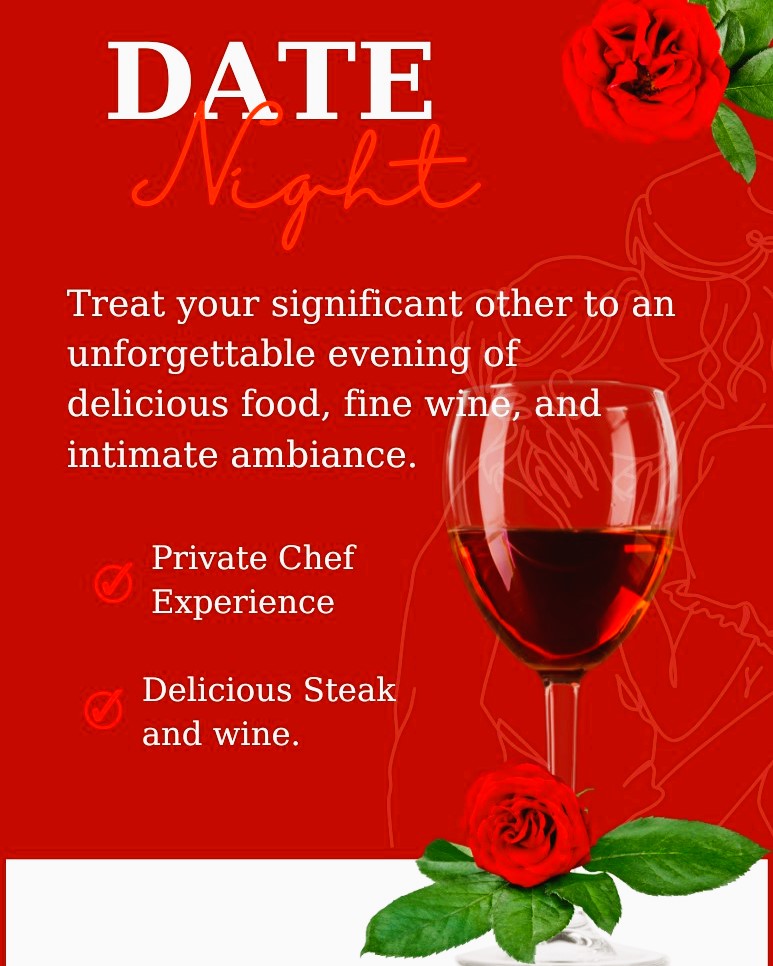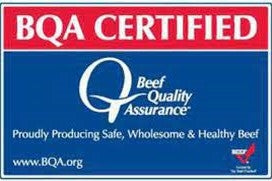 Podunk's Ranch
The finest-quality cuts of beef raised in mountain pastures, wildland and grassfed with a grain finish delivered directly from our ranch to your door.